¿Who we are?
Galeano & Asociados is a local Firm that was created from the desire to serve the entire Panamanian territory with the technical quality of a global firm, based on the experience and preparation of each of the professionals that are part of Galeano & Asociados seeking to serve the market with a high level of professionalism that denotes the quality of our work and integrity and dedication in each step we take. Our members are professionals with vast experience accumulated prior to the foundation of the Firm and who keep updated with continuous training. Our purpose is to maintain the relationship with each client, as a priority account, always maintaining a transparent and clear communication from the estimation and negotiation of fees, during the execution of the work, until it is concluded marking our success through the complete customer satisfaction.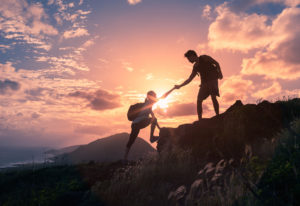 Galeano & Asociados is a Firm that offers, high technical quality providing audit, tax, consulting and accounting services. Each of the professionals who are part of Galeano & Asociados, share the same values ​​and without leaving aside the most important thing for us, "reliability" that our customers have for us, and together with a high technical quality and vast experience, both local and international, built in "Big Four" Firms are a guarantee of a service that meets the expectations of those we serve. We faithfully believe in making a difference by collaborating with our professionals, and with our clients in reaching their potential.
In Panama, we serve the entire country without exception with international quality 100% committed to supporting each of our clients not only to develop their agendas, but also to positively impact their industry, through:
Operational efficiency
Sustainable growth
Business reorganization
Performance improvement
Asset Protection
Managing with assertiveness
"Quality in what we do, high level of professionalism, ethics and independence, teamwork, honesty as well as integrity are the pillars of our corporate philosophy. They are the qualities that allow us to take firm steps and guarantee the satisfaction of our customers".
Our Managing Partner
Juan Galeano, our Managing Partner of the firm, is an authorized public accountant, graduated from the University of Panama with a Bachelor of Accounting. Later he concludes a Master in Business with a specialization in Finance at the ULACIT. Likewise, he has a Diploma in Business Value Chain held at Harvard Business School (distance learning), Leadership Program at INCAE(Costa Rica) and Postgraduate Executive Management Degree from ULACIT. He is a member of the Association of Certified Public Accountants in Panama since 1999 and was part of the Board of Directors during the periods from 2011 to 2016.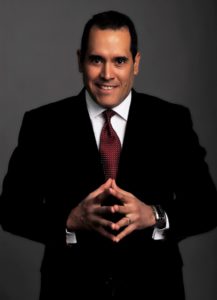 Certified public accountant by profession leads the audit and tax services lines at Galeano & Asociados. Juan has an accumulated experience of more than 25 years in Public Accounting, and most of them worked in an international firm (Big Four / EY) for which he worked for the last 10 years as an audit partner serving both local and international clients.
He formed his experience in industries such as: banking, insurance, commercial, manufacturing, retail, among others; of companies from Europe, Asia and America. He also has previous international experience (in Big Four / EY) when he was part of both the Chicago and Barcelona offices where he worked in auditing. His experience has solid bases in International Financial Reporting Standards (IFRS), USGAAP, Sarbanes-Oxley / PCAOB, Basel, Panamanian Taxation, among other regulations.
During his career as a professional he has been able to participate in countless audits that have allowed him to visualize as an executive, business perspectives in different industries combining a practical but conservative vision at the same time, together with a positive attitude to collaborate with his clients on the different issues regarding operational and business risks, supporting them in making administrative decisions assertively.